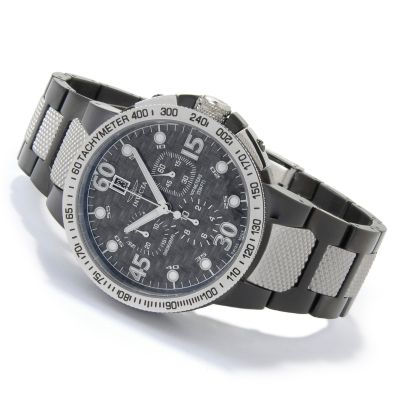 The trend today is for watches to grow ever bigger. In an age of miniaturization, this may not make sense, but remember it is style, not technology that we are talking about. Because watches are meant to be seen, more and more new watches are showing up in larger dimensions. Standard sized watches of the past (say 38mm) for a men's watch is now considered almost petite. And finding a 36mm or smaller men's watch is almost unseen. Invicta now takes watches in the more than 50mm dimensions. Definitely noticeable.
Pictures and images of these watches are really not enough to get a good grasp of just how big these watches are. Imagine wearing a size whose diameter is almost the same as the top of a can. Make that circle with your hands and imagine it on your wrist. That needs to be a damn impressive watch to take up so much wrist real estate.

Invicta has been making watches for a while now, and is based out of Florida. With aggressive marketing and often bold designs, they find a good market in the US. They started as an alternative to more expensive watches, but with similar styling. Notable are their various diver series watches that evoke the Rolex Submariner or Daytona. This proved to be a very profitable outlet, and Invicta was able to make a whole range of watches from very cheap, to quite nice.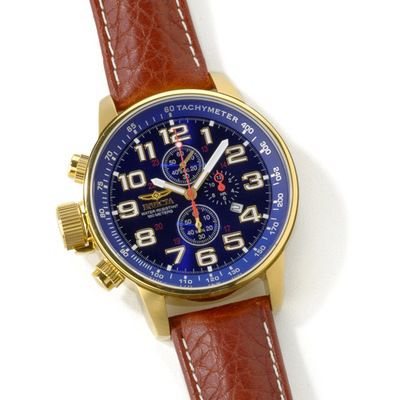 Lately they have been taking avant-garde and bold looks to a new level with their very massive watches. You really either love them or hate them but you have to admit they make a strong presence. Because Invicta watches are sold in many stores, I recommend taking a look at them to see what I am talking about. The good thing, is that for even the most casual of collector, they are cheap enough so that you can buy one that suits you or catches you eye, from time to time, and not feel guilty about wearing them only rarely.
When you see a giant Invicta you are going to be a bit awed that someone would release such large watches, but admiring them may also be a guilty pleasure. Because there is a watch (or several) for each person, I cannot dismiss the size right off the bat. But let it be known that many of the new Invicta watches are in freak territory in terms of size. There may be such a thing as too much excess when it comes to these larger Invicta. Then again, can you blame them for pushing the envelope?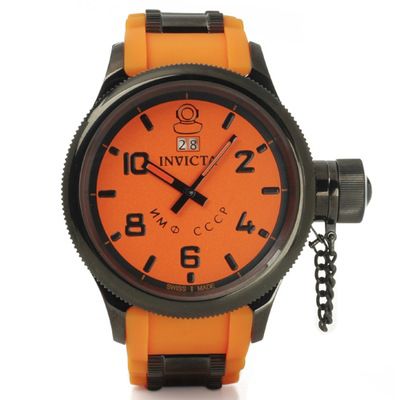 Invicta watches can be praised for the risks they take, but equally criticized to the lack of refinement in some of their designs. The fit and finish of their watches is usually good, but a skilled eye can often look at the design of a watch as were more steps needed to be taken for it to "make" sense. For example on some watches I have seen, they have the indicators of a rotating bezel or tachymeter on the face or bezel of the watch, but there will be no actual way to either rotate the bezel or my tachymetic measurements. If you notice their volume, you will understand a bit of why they do this. Lots of market testing and so forth, but what this means to the consumer is that you need to be careful with purchase timing. You might buy a watch now, and in a few months a more "refined" model will be released.
Having said all that, I generally like Invicta watches. In the end they do a good job, and certainly are an innovator. I promise that you will hate some of their watches, and others still you will love. This makes them a very dynamic watch makers worth taking a look at from time to time. Take a look at a nice selection of them here on ShopNBC's Invicta watch page.
[phpbay]invicta, num, "14324", ""[/phpbay]